Power. Precision. Performance
Tiger does it. Rory does it.
Why not you?
Many Pro golfers thank golf fitness programs for contributing to their success. But you don't have to be a pro to reap the benefits of a Golf specific training program. The P3 Golf fitness program can give you:
longer and straighter drives

reduced stiffness and injuries

more control on the greens

less weight = feel great

more endurance = more rounds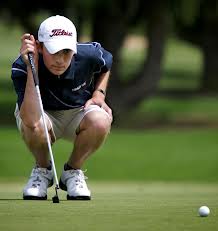 Wouldn't it be great to be able to get back up after bending down like this?
Your initial session will determine your baseline values for flexibility, body composition and strength.
A personalized program will be developed based on those results and consideration of your time available, goals etc
Your individualized program may include core, cardiovascular and strength training exercises as well as flexibility and a customized nutrition plan.
You'll notice results within weeks.